Magical woods and forests
The province of Pontevedra combines leafy forests with centennial chestnut trees, places where land meets water, and outstanding natural viewpoints that are well worth a visit
The natural landscape of the province of Pontevedra boasts many parks and woods, perfect to enjoy a quiet atmosphere and fresh air. They look particularly beautiful in the autumn, when leaves turn into a shade of ochre, fallen leaves, chestnut burrs and mushrooms.
The Fraga de Catasós (Lalín), is one of the most popular indigenous woods in the province of Pontevedra. There, you can walk thorugh centenary oaks and chestnuts, some of them being up to 30 metres tall, considered the tallest in Europe.
don't miss ...
The oak and and chestnut grove Fraga de Catasós
The Natural Park of Cotorredondo-Castiñeiras
The sendeiro azul (blue trail) of Ponte Caldelas
The Aloia Hill
The natural space of Cotorredondo-Castiñeiras Natural Park, in O Morrazo Peninsula, is an area of great landscape value, where land and water meet. There, one can admire its lake as well as its chestnut trees and other singular species.
Some of the hundred-year-old chestnut trees of the Fraga de Catasós are 30 metres high and are considered the tallest in Europe
Nearby, the viewpoint of Cotoredondo offers stunning views over the three rías (coastal inlets): Ría de Vigo, Ría de Pontevedra and Ría de Arousa.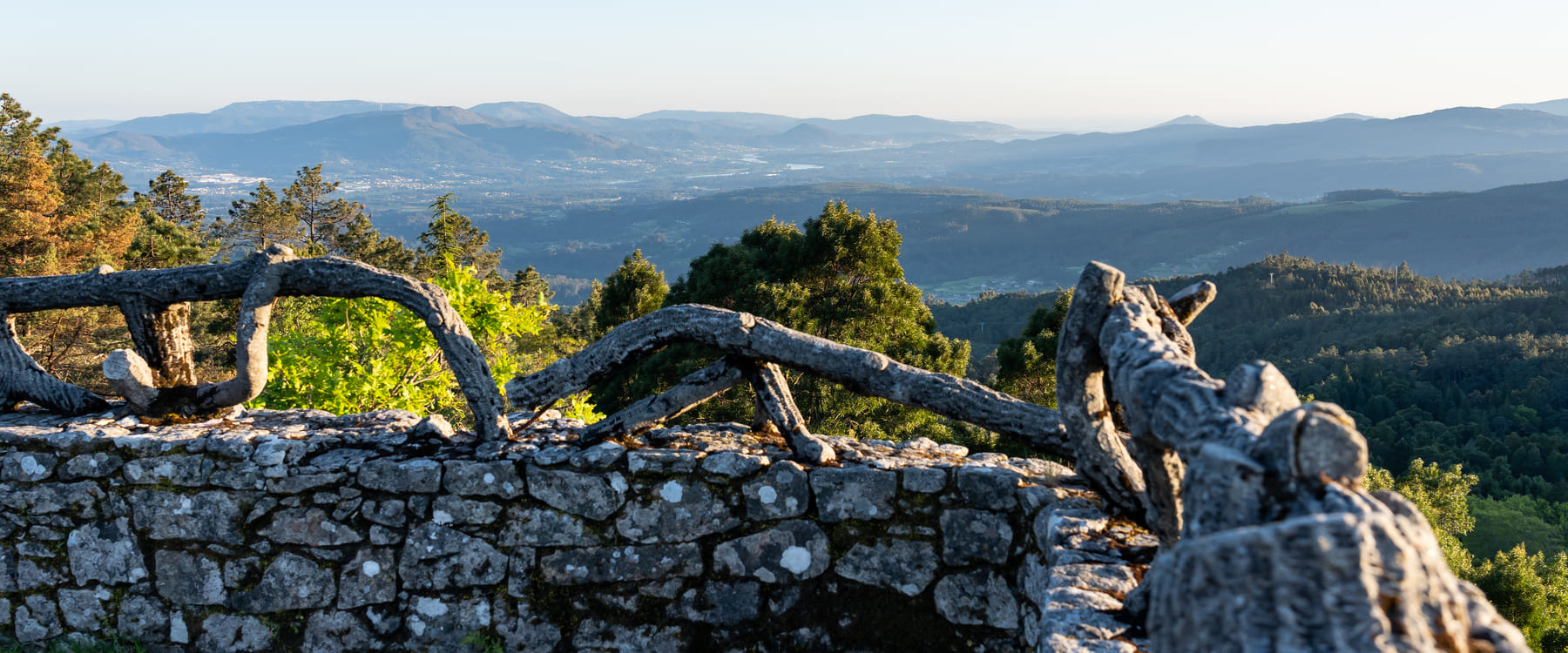 In the town of Ponte Caldelas there are lush woods of oaks, chestnut trees and birches which grow on the banks of the Verdugo River. And, if you want to be immersed in this natural world, it is recommended to follow the path known as sendeiro azul (blue trail), starting at the river beach of A Calzada. If you head further south, you find the Monte Alba-Cepudo Forest Park, boasting beautiful views of Vigo.
Pine and oak trees are scattered all over the O Galiñeiro Hill, which is about 700 metres high and serves as a vantage point over the Ría de Vigo. This mountain range extends up to the Natural Park of Monte Aloia, in the town of Tui, which offers stunning views over the Miño River. There, you can follow some of its many routes and stroll through its woods of cork oaks, holly and oak trees of A Ermita.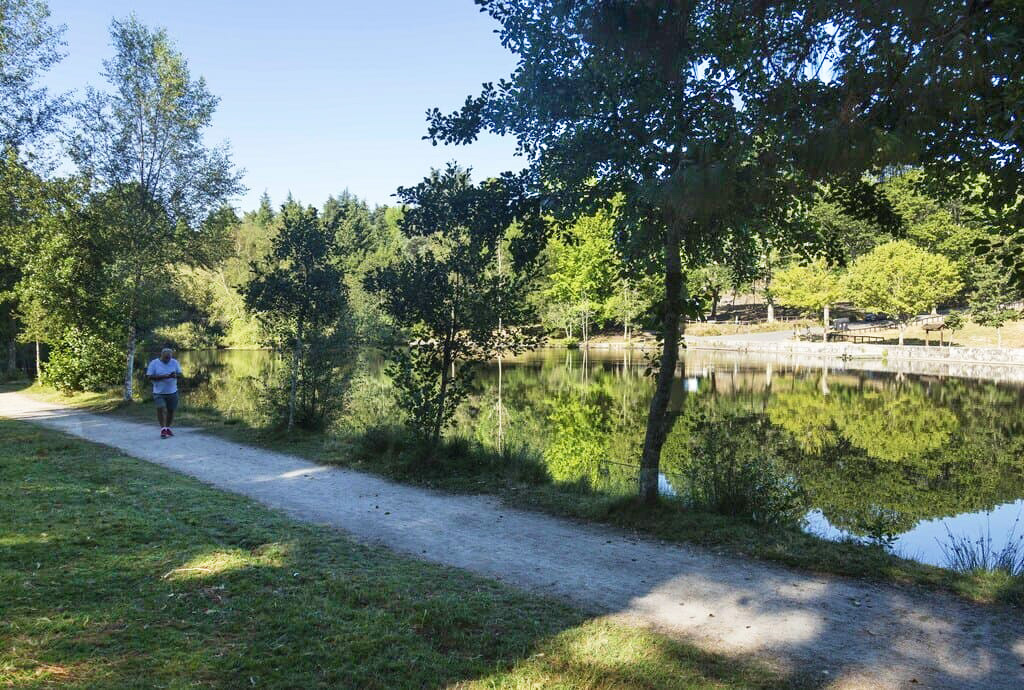 The source of inspiration for The House of Ulloa
This wood was once owned by the Quiroga de Catasós family, who used to live in the manor house Pazo de Quintela, also known as Casa de Quiroga. In the 19th century, the famous Galician writer Emilia Pardo Bazán stayed in this beautiful place for long periods, where the centuries-old chestnuts seemed to touch the sky. This retreat was a source of inspiration for the writer. In fact, there she wrote many chapters of her masterpiece The House of Ulloa.
more ideas...